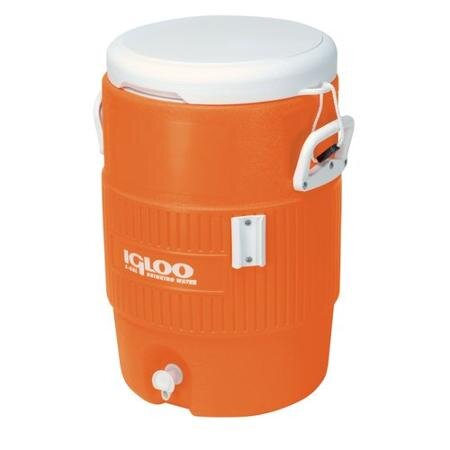 Sports Cooler
A great way to keep your favorite beverages cold while enjoying time on the deck of your Topsail Island Rental Home or while spending time with family and friends on the beach. The 5 gallon Sports Cooler is perfect for keeping beverages cold while you and your family enjoy the outdoors on Topsail Island. Just mix up your favorite cold beverage - iced tea, lemonade, fruit punch, or perhaps a rum punch? Perfect to keep on the deck, beach walkways, or take to the beach!
Specifications:
• 5 Gallon Sports Cooler
• Easy Pour Spout
• Keeps ice for 3 days
• Pays for itself
• Environmentally Friendly
Dimensions:• 14.5" D x 18.5" H x 12" W
Note/Disclaimer: All rental items are similar to the one pictured and described above but models and colors may differ slightly based on rental availability and changes by manufacturers. Any substitutions will be similar in safety specifications, brands, sizes, and/or weights would only change slightly.