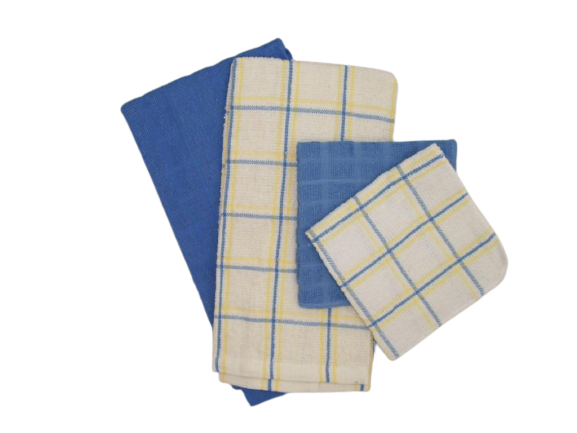 Kitchen Packs
The kitchen pack is a great way to make sure you have all the necessary kitchen supplies you need for your Topsail Island vacation rental.
The kitchen pack includes two dish cloths that are 12" x 12", two drying towels measuring 15" x 24" and one dish sponge or scrubby. The dish and drying towels are made from high quality material and dry quickly.
Specifications:

Includes two dish cloths; 12" x 12"
Includes two drying towels; 15" x 24"
Includes one dish sponge or scrubby
Care and Cleaning: Machine wash with like colors. Do NOT use harsh soaps or bleach.