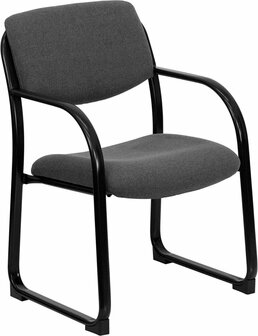 Indoor Chair
Our indoor chairs are ideal for providing extra seating for large family during their time at the beach, for meals, as extra seating, or for a business retreat your company is having on Topsail Beach.
The indoor chair has a padded seat cushion and side arm rests to help keep you comfortable. The padding seat and backrests are covered in an attractive gray colored cloth. The chairs are stackable and easy to store in a closet or on the side of a room when not in use.
Specifications:
Light weight
Stackable
Padded seat cushion
Side arm rests
Easy to store when not in use
Manufacturers Suggested Age: Do NOT leave young children under the age of 5 unattended when sitting in an adult size chair.
Maximum Weight Capacity: 225 pounds
Item Weight: 10 pounds
Care and Cleaning: Use a damp cloth with mild soap to clean the arms and legs of the chair.